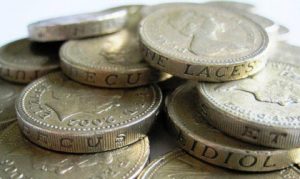 British online casino and sportsbook operator, GVC Holdings, has released its financial results for 2018 showing that it experienced a 9% increase year-on-year in net gaming revenues to well over £3.5 billion ($4.6 billion).
Profit positives:
The London-listed firm used an official Tuesday filing (pdf) to reveal that its annual gross profit improved by 7% year-on-year to hit slightly in excess of £2.4 billion ($3.1 billion) while its underlying earnings before interest, tax depreciation and amortization for the twelve-month period swelled by some 13% to reach £755.3 million ($992.2 million).
Purchase consequences:
The Isle of Man-headquartered operator spent approximately £4 billion ($5.6 billion) in March to purchase local rival Ladbrokes Coral Group and further explained that non-cash write-offs associated with acquired intangibles had contributed to it chalking up an overall net loss for 2018 of £56.4 million ($74 million).
iGaming success:
GVC is responsible for such domains as PartyPoker.com, Bwin.com and Coral.co.uk and declared that its annual net gaming revenues from such online casino and sportsbetting operations grew by 115% year-on-year to top £1.6 billion ($2.1 billion) while its associated gross profit rose by 99% to exceed £1.1 billion ($1.4 billion). However, the operator additionally stated that related operating costs for the year grew by 85% to £299.4 million ($393.3 million) to see its underlying operating profit from iGaming come in at £371.1 million ($487.5 million), which represented a boost of 80%.
Surpassing targets:
Kenneth Alexander (pictured), Chief Executive Officer for GVC, described 2018 as 'a transformational year' as the purchase of Ladbrokes saw his firm become the world's 'largest online-led sportsbetting and gaming operator.' He proclaimed that his company's policy of leveraging its technology and development capabilities with 'central marketing expertise' and 'local operational execution' had proven 'highly effective' to produce results that were 'ahead of expectations and materially ahead of the market.'
Alexander's statement read…
"Combined with the benefit of being a truly global scale operator, together with the opportunities provided by the integration of Ladbrokes Coral Group and our joint-venture in the United States with MGM Resorts International, the board is confident the group is well-placed to absorb the impact of the triennial review and associated tax increases in 2019 and deliver strong earnings before interest, tax, depreciation and amortization growth in future years."
Just days after being granted a neighborhood gaming permit, online casino and sportsbook operator GVC Holdings has announced that it has established Sweden-facing versions of its PartyPoker.com and Bwin.com domain names. The Isle of Man-based [...]

Slovenian online gambling turnkey solutions provider, Oryx Gambling , has announced the signing of a 'momentous' bargain that's set to see it launching a selection of video slot and casino games on sites run by industry stalwart GVC [...]
Sydney-listed, EML Upgrades Restricted, used an official Monday press release (pdf) to show these cards will let players in GVC Holdings-operated sites to immediately access winnings and deposit any such funds into their accounts. "A schedule to [...]