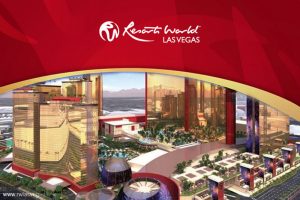 Resorts World Las Vegas owner sells $1 billion bond to finance its construction; property on track for late 2020 opening
Two subsidiaries of Malaysian casino and hospitality giant Genting Bhd priced on Tuesday $1 billion senior notes to fund the construction of Resorts World Las Vegas, a $4-plus-billion integrated resort currently under development on the Las Vegas Strip and slated to open doors in late 2020.
Genting told Bursa Malaysia that its wholly-owned subsidiaries Resorts World Las Vegas LLC and RWLV Capital Inc sold a $1 billion bond with a coupon of 4.625%. The notes are due in 2029.
One of the bankers on the bond deals has revealed that orders from investors have reached $3.8 billion. This indicates a strong demand from different investors, including ones from the United States.
The deal received a BBB+ rating by S&P. According to bankers, it is on a rare occasion that a project still under development with no cash flow and with construction risk is given such a rare investment-grade rating.
Genting said Tuesday that net proceeds from the issue of the 10-year bond would be used "to fund remaining costs associated with the design, development, construction, equipping, financing and opening of the Resorts World Las Vegas casino and integrated resort."
The funds will also be used to pay transaction fees and expenses in relation to the offering and the senior secured credit facilities as well as for working capital and other corporate expenses.
First Las Vegas Strip Resort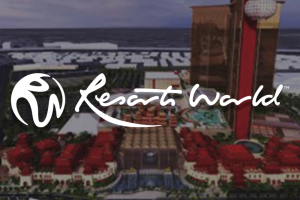 Resorts World Las Vegas will be the first integrated resort to open doors on the Strip in more than a decade. The property will feature a casino, 3,400 hotel rooms, a number of food and beverage outlets, retail space, spa and wellness facilities, and meeting and convention space.
Genting has recently cleared a major legal hurdle that could have hampered the planned 2020 opening of the luxury resort. Last year, rival gambling operator Wynn Resorts sued Genting over the design of Resorts World Las Vegas.
Wynn Resorts claimed that Genting's unfinished resort looked strikingly similar to its Wynn Las Vegas and Encore properties. Wynn Resorts' flagship hotel and casino resorts are located right across the street from where Resorts World Las Vegas is currently being developed.
Wynn Resorts sued its rival gaming and hospitality powerhouse on five counts of trademark infringement, arguing that Genting had ripped off the signature concave facade of its own properties to used for its own resort. The owner of Resorts World Las Vegas dismissed those claims, saying that the property would look "dramatically different" once finished.
The two companies eventually settled their dispute off the court floor. Genting agreed to change the design of its luxury complex. The changes are not likely to delay the targeted 2020 opening of the property.
Follow us on Facebook and Twitter to stay up to date on the day's top casino news stories.
Related News
Genting Sells Underperforming Maxims Casino in London
Genting's Tax Incentives Judicial Review Gets May 30 Hearing Date
Genting's Singapore Resort Gets Three-Year Casino License Extension
Wynn, Genting Settle on Casino Resort Design Dispute

Top-level Wynn Resorts employees concealed key information about former boss Steve Wynn when the company was applying for a Boston casino license Wynn Resorts executives intentionally concealed sexual misconduct allegations against the company's [...]

A joint venture of Greek companies was awarded the construction contract for the City of Dreams Mediterranean casino resort Integrated Casino Resort Cyprus Ltd. (ICR Cyprus) awarded Tuesday the concession for the construction of what would be the Republic [...]

MGM acquires Hard Rock Rocksino Northfield Park's operating assets to add another gambling property to its ever-growing portfolio MGM Resorts International announced Monday that it has completed the acquisition of the operating assets of Hard Rock [...]