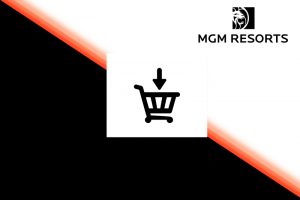 MGM acquires Hard Rock Rocksino Northfield Park's operating assets to add another gambling property to its ever-growing portfolio
MGM Resorts International announced Monday that it has completed the acquisition of the operating assets of Hard Rock Rocksino Northfield Park from its real estate investment trust MGM Growth Properties. As part of the transaction, MGM will lease the real property from its REIT.
MGM Growth Properties purchased the Northfield, Ohio-based venue from Milstein Entertainment last year for $1.02 billion. The property continued to be operated by Florida-based gaming and hospitality company Hard Rock International under an agreement with its new owner until it was announced last September that rival MGM would purchase the operating assets of one of Ohio's busiest gambling facilities.
Under the terms of the recently closed deal, MGM Growth Properties Operating Partnership redeemed approximately 9.4 million of its Operating Partnership units from a MGM subsidiary. The redeemed units represented a purchase price of $275 million. As a result, MGM has obtained an ownership stake in the Operating Partnership of nearly 69%.
MGM also announced Monday that it has officially rebranded the gambling venue as MGM Northfield Park. Located on the Northfield Park grounds, where more than 200 live harness races take place annually, the newly rebranded property features more than 2,300 gambling machines as well as a number of food and beverage options, popular music and comedy events, a concert-style music venue, and retail space, among other amenities.
Cementing as a Market Leader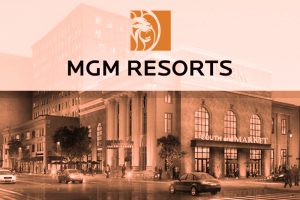 Commenting on the new addition to MGM's portfolio, the company's CEO, Jim Murren, said that they are pleased to welcome MGM Northfield Park's 950 employees to the MGM family. The executive went on to say that the Las Vegas casino powerhouse has over the years "strategically and thoughtfully" expanded its presence in key US regions where it "can leverage [its] expertise, maximize [its] cross-marketing efforts and drive companywide growth."
Mr. Murren also pointed out that they are all excited for the future of the newly acquired property as it "further cements itself as a market leader under the MGM brand and Chris Kelley's leadership." Mr. Kelley was named President and COO of the Ohio property this past January.
Following the closure of the deal, MGM Northfield Park has been added to the master lease between MGM and MGM Growth Properties. As a result the annual rent was increased by $60 million, the two companies announced Monday.
Commenting on the transaction, MGM Growth Properties CEO James Stewart said that with the "operational experience" of MGM, they expect MGM Northfield Park to continue to grow as the number one "market leading asset in northern Ohio."
Follow us on Facebook and Twitter to stay up to date on the day's top casino news stories.
Related News

Resorts World Las Vegas owner sells $1 billion bond to finance its construction; property on track for late 2020 opening Two subsidiaries of Malaysian casino and hospitality giant Genting Bhd priced on Tuesday $1 billion senior notes to fund the [...]

Top-level Wynn Resorts employees concealed key information about former boss Steve Wynn when the company was applying for a Boston casino license Wynn Resorts executives intentionally concealed sexual misconduct allegations against the company's [...]

A joint venture of Greek companies was awarded the construction contract for the City of Dreams Mediterranean casino resort Integrated Casino Resort Cyprus Ltd. (ICR Cyprus) awarded Tuesday the concession for the construction of what would be the Republic [...]