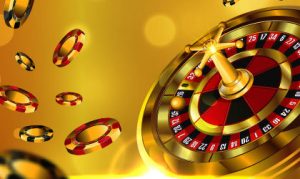 In Connecticut, the joint Public Safety and Security Committee is reportedly set to hold a special meeting later today in order to consider the merits of four pieces of proposed legislation that, if passed, could significantly alter the eastern state's gaming and casino landscape.
East Windsor standstill:
According to a Monday report from HartfordBusiness.com, the first proposal would allow the MMCT Venture joint enterprise of the Mohegan Tribe and the Mashantucket Pequot Tribal Nation to circumvent required federal approval in order to open its envisioned satellite casino in the community of East Windsor.
This facility, which has been provisionally named the Tribal Winds Casino, was reportedly approved by state legislators in the summer of 2017 despite protests from numerous parties including American casino giant MGM Resorts International, which has since premiered its MGM Springfield facility in neighboring Massachusetts. However, work on the $300 million tribal venue has yet to begin because the United States Department of the Interior has still not formally consented to alterations that were made to the Mashantucket Pequot Tribal Nation's gaming compact with the state.
If this piece of proposed legislation is subsequently passed by both chambers of the Connecticut General Assembly and receives the approval of new Connecticut Governor Ned Lamont, HartfordBusiness.com reported that the Mohegan Tribe and the Mashantucket Pequot Tribal Nation would be able to open their new casino without the currently-required federal approval.
Sportsbetting authorization:
A second proposal that is due to be considered at today's meeting would reportedly allow the Mohegan Tribe and the Mashantucket Pequot Tribal Nation to open sportsbooks inside their Mohegan Sun and Foxwoods Resort Casino venues and offer mobile sportsbetting services to punters located anywhere in Connecticut. If passed, this measure would purportedly rely heavily on negotiations between Lamont and the two federally-recognized tribes and set the legal age to place a wager at 21.
Online keno possibility:
The Public Safety and Security Committee is moreover set to discuss a legislative proposal that would permit the state-run Connecticut Lottery Corporation to begin offering online keno to anyone over the age of 18 so long as such a service remained 'pursuant to agreements' the state already holds with the two tribes.
Bridgeport bid:
Finally, the body is scheduled to additionally investigate a proposal that would create the Connecticut Gaming Commission and initiate a competitive bidding process for the right to bring a casino to the small state's largest city, Bridgeport. This measure is purportedly being pushed by MGM Resorts International as the Las Vegas-based operator is eager to be given permission to construct its 210,860 sq ft MGM Bridgeport on a plot of land in the seaside community's Steelpointe Harbour area.

In Connecticut, construction work will soon reportedly start on the proposed $300 million satellite match for the neighborhood of East Windsor following the national government eventually signed off on changes on the gambling compacts of the two tribes on [...]

After narrowly making it through the Connecticut House of Representatives May 4th Session, legislation that could see MGM Resorts International spend upwards of $675 million to develop a casino gaming facility in Bridgeport, died on Tuesday (pdf) in the [...]