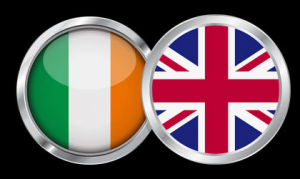 The operator behind the online sportsbetting domain at 188Bet.co.uk has reportedly announced that the site has ceased taking new wagers from punters located in the United Kingdom, Ireland, Gibraltar and the Channel Islands.
Balance advice:
According to a report from the Racing Post newspaper, the partial closure revealed earlier today by Annatar Limited additionally contained a notice that advised all customers in the affected jurisdictions to withdraw any remaining balances before the end of August 30.
Funds secure:
Isle of Man-headquartered, Annatar Limited, reportedly described the limited shuttering of 188Bet.co.uk as 'a commercial decision in a very competitive marketplace' before explaining that the site remains committed to honoring any associated bet that concludes before the end of June 30. The operator moreover stated that it will be returning the stakes of any longer-running wagers and remains 'solvent and fully able to meet all its financial obligations' with customer funds being 'ring-fenced and safe.'
Reportedly read a statement from Annatar Limited…
"We have provided advance notice of this to our regulators and we will manage the closure of our Great Britain, Northern Ireland, the Channel Islands, Gibraltar and Ireland business and return customer funds in an orderly manner. If you have any funds in your 188Bet.co.uk account, please login and withdraw your outstanding balance as soon as possible and in any event before [midnight] August 30."
Climbing competition:
The Racing Post reported that the partial closure of United Kingdom-licensed 188Bet.co.uk comes less than three weeks after 888 Holdings paid approximately $19.48 million to purchase the online sportsbook at BetBright.com. It cited Dublin-based Goodbody Stockbrokers in describing both events as illustrative of the increasingly competitive nature of the British online gaming market.
Goodbody Stockbrokers released the following statement…
"In total, we believe that 188Bet.co.uk and BetBright.com only accounted for a small proportion of the United Kingdom's online market, less than 3%. However, their respective exits from the market highlight the competitive nature of the market and the difficulty for sub-scale operators to have a long-term future. Given sector headwinds [such as] competition, regulation and taxation, further United Kingdom brand consolidation is likely, particularly in online gaming."

The sports gambling platform of BetBright has been obtained by 888 Holdings for a sum of pound;15 million. The acquisition will help strengthen the item and technology capabilities of 888, supporting the 888Sport long-term plan for growth. Included in [...]

British online bingo provider, JPJ Group, has announced the signing of a definitive agreement that is to see it sell its Mandalay operating business to a subsidiary of 888 Holdings for £18 million ($23.5 million) in cash. Online bingo buys: The [...]

London-listed online gambling operator, 888 Holdings, has announced the signing of an agreement that is to see it spend some $28 million in order to acquire the remaining 53% stake in the All American Poker Network. To grasp 'growth [...]