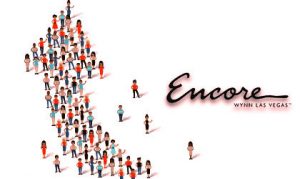 On Monday, a job fair hosted by Wynn Resorts for the new Encore Boston Harbor came to a end. The Hynes Convention Center of Boston hosted the job fair, with the company hoping to find enough candidates to fill over 5,000 employment positions. Available jobs at the casino in Everett comprise table game dealers, wait staff, baristas and many more positions.
Interview Procedure:
Wynn made the application process quite fun it sounds for participants. When the preliminary interviews were completed, those who took part in the process waited in an area where a DJ played music. Employees of the company were on hand to help alleviate any strain of the interview process inside the room by playing Jenga and cornhole with applicants.
When the event began, more than 2,000 people filed their resumes. Due to the turnout, the organization is now seeking to host another job fair in March. Most applicants attending the job fair revealed interest in front desk positions in addition to lodging openings.
According to MassLive.com…
During the job fair, Wynn started with first-round interviews. In this round, the employers worked to determine if a candidate had been professional and had the right personality to proceed into the second round.
Once passing the first round, a candidate can then proceed to the second, third and even a fourth round interviews. Wynn Resorts would like to procure employees for their proper positions within the business. On Monday, it took the initial two weeks to interview applicants who were from the host communities. This included Everett, Boston, Somerville, Chelsea, Medford and other regions.
Reassuring Investors:
The Encore Boston Harbor is on track to open on June 23rd. Before this month, the organization reportedly began reassuring investors that the casino resort would be launching on schedule, despite getting the go-ahead in the Massachusetts Gaming Commission.
The business is presently under investigation by the Commission concerning sexual misconduct allegations against the former CEO of the business, Steve Wynn. Chief Executive Officer Matt Maddox used a fourth-quarter conference call to detail the facility is on track to open this summer.
At San Diego County, the Sycuan Band of the Kumeyaay Nation celebrated the grand opening of its $260 million Growth on Wednesday, April 27, 2019. The major undertaking began in March 2017, once the tribe broke ground on the project which included 500,000 [...]

In Massachusetts, Wynn Resorts Limited has reportedly announced that it hopes to entice even more patrons into its soon-to-open Encore Boston Harbor integrated casino resort by introducing a free shuttle service as well as a 'strong water transport [...]

In Connecticut, construction work will soon reportedly start on the proposed $300 million satellite match for the neighborhood of East Windsor following the national government eventually signed off on changes on the gambling compacts of the two tribes on [...]