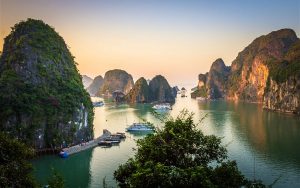 The owner of Royal International Gaming Club in Ha Long, Vietnam has received a $15,000 fine after being found to have provided faulty reports of value added tax and using illegal invoices, local news outlet VnExpress reports.
Royal Casino is part of the larger Royal Halong Hotel owned by gaming and hospitality company Royal International Corporation. The gaming venue currently offers four table games, with those being blackjack, roulette, baccarat, and Sic Bo, as well as 70 slot machines.
According to the Tax Department of the Quang Ninh province, owners of the casino have breached several tax regulations in their 2017 returns filings and VAT receipts due February 2018. Authorities revealed that Royal International Corporation was penalized with a $15,000 fine, which included a $10,500 levy for faulty VAT reports and another $3,700 levy for providing illegal invoices.
Similarly to most of Vietnam's land-based casinos, Royal Casino services foreign patrons only. The VnExpress reports that the gambling venue has been recording profit losses since 2013. According to the owner's report for the third quarter of 2017, the casino saw its loss jump more than 23 times to over $3.04 million.
Revenue during the first quarter of 2018 totaled $2.92 million, the company's financial report states. The property also generated $69,000 in profits after tax, which is a considerable increase from a loss of $908,000 during the same three months of 2017. However, it is believed that Royal International Corporation has accumulated loss of more than $7.4 million from its gambling operation on a total capital investment of around $30.5 million.
Casino officials have revealed that visitors from Taiwan represent their largest customer group and that the number of patrons from Mainland China has decreased significantly over the past several years. Chinese gamblers are the most popular customer group with stakeholders of the Asia-Pacific region's casino industry due to their spending habits. Patrons from China are targeted heavily by casinos in the area and competition has become even fiercer in the years after Chinese President Xi Jinping's anti-graft campaign that resulted in high rollers steering away from Asia's gambling mecca Macau and looking for other destinations to gamble without appearing on Chinese authorities' radar screens.
Regulatory Changes in Vietnam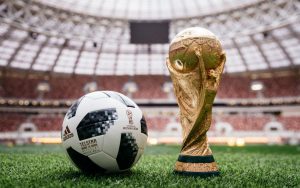 Up until recently, Vietnamese nationals were prohibited from gambling at the country's casinos. However, the country's government announced earlier this year that it would lift the long-standing ban partially by launching a three-year pilot program that would allow residents to gamble at two gambling venues – one on the Phu Quoc island in South Vietnam and the other located in the Van Don Special Economic Zone. Both properties are currently under development.
In order to be admitted to the gaming floors of the two resorts, Vietnamese nationals will have to be aged 21 or over and to prove that their monthly income exceeds VND10 million.
Vietnam saw another important change in its gambling laws this year. The country's government decided to relax previous restrictions on the provision of sports betting and engaging into the activity. A new set of rules was rolled out ahead of the World Cup, allowing nationals to bet on football matches but only with a state-run operators. Bettors can wager up to $44 on a match under the new regulations.
Despite the reforms, Vietnam's black market was thriving during this year's edition of the major football championship. Vietnamese police bust a number of illegal gambling rings in the months leading up to the World Cup and during the sporting event. News emerged most recently about an $87-million illegal online betting scheme that was nabbed by police during the football tournament. Ten people were arrested for their alleged involvement in the illicit operation which could easily be dubbed Vietnam's largest one ever busted.
Related News

Resorts World Las Vegas owner sells $1 billion bond to finance its construction; property on track for late 2020 opening Two subsidiaries of Malaysian casino and hospitality giant Genting Bhd priced on Tuesday $1 billion senior notes to fund the [...]

Top-level Wynn Resorts employees concealed key information about former boss Steve Wynn when the company was applying for a Boston casino license Wynn Resorts executives intentionally concealed sexual misconduct allegations against the company's [...]

A joint venture of Greek companies was awarded the construction contract for the City of Dreams Mediterranean casino resort Integrated Casino Resort Cyprus Ltd. (ICR Cyprus) awarded Tuesday the concession for the construction of what would be the Republic [...]