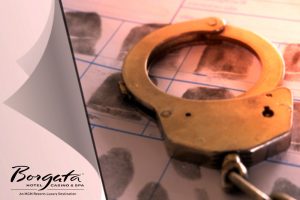 The Borgata has forfeited more than $107,000 in winnings it has confiscated from self-excluded and underage gamblers
The New Jersey Division of Gaming Enforcement has seized more than $107,000 from underage and self-excluded gamblers at the Borgata Casino in Atlantic City. The money was confiscated by the gambling venue after it discovered that the involved customers were not permitted to gamble.
The move was part of a set of punitive actions undertaken by New Jersey gambling regulators to penalize the Boardwalk property and its online gambling partner, bwin.party, for failing to prevent underage and self-excluded customers from gambling.
In a civil action order from earlier this month, bwin.party was fined $81,000 for its failures to meet the regulatory standards set in New Jersey. The online gambling business entered the New Jersey market in 2014, shortly after the legalization of online gambling in the state. Bwin.party was purchased by gambling giant GVC Holdings in 2016.
The company agreed to pay the hefty fine imposed by the New Jersey Division of Gaming Enforcement without contesting it. Some of the incidents that prompted the punitive measure dated several years back, and involved people under 21, the legal gambling age in the state, or gamblers who had voluntarily barred themselves from gambling at brick-and-mortar and online casinos for a certain period of time, but were able to gamble much sooner.
Dedicated to Responsible Gambling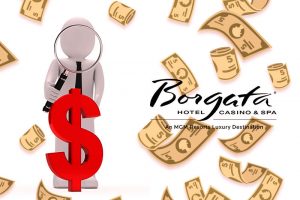 While its online gambling partner was fined, the Borgata was ordered to forfeit the funds it has confiscated from the affected players after discovering that they were not eligible to gamble. As mentioned above, the casino handed more than $107,000 in confiscated casino winnings in relation to the underage gambling prevention and self-exclusion failures.
Addressing the matter, Borgata's President Marcu Glover said that compliance with New Jersey's gambling regulations is something they have always been taking seriously. The casino official went on to say that the property's staff are "well-trained on responsible gambling policies" and that the Borgata "constantly self-reports to uphold [their] operational integrity."
Some of the incidents at the brick-and-mortar venue stretched back to 2004, the year after the glitzy property debuted on Atlantic City's Boardwalk. A portion of the cases involved gamblers who had self-excluded for five years, but found out that they were able to gamble after a single year.
The Borgata and bwin.party identified 15 affected self-excluded gambling accounts and closed them. The casino then reported the matter to the Division of Gaming Enforcement, as it is required to do under the terms of its gaming license from the regulatory body.
Follow us on Facebook and Twitter to stay up to date on the day's top casino news stories.
Related News
Viny Lima Bests Record-Breaking Field of WPT Borgata Winter Poker Open
ARIA Renames The Ivey Room amid Phil Ivey-Borgata Legal Brawl
Dave Farah Leads WPT Borgata Winter Poker Open Final Table
Nick Schwarmann Leads after WPT Borgata Winter Poker Open Day 3

Resorts World Las Vegas owner sells $1 billion bond to finance its construction; property on track for late 2020 opening Two subsidiaries of Malaysian casino and hospitality giant Genting Bhd priced on Tuesday $1 billion senior notes to fund the [...]

Top-level Wynn Resorts employees concealed key information about former boss Steve Wynn when the company was applying for a Boston casino license Wynn Resorts executives intentionally concealed sexual misconduct allegations against the company's [...]

A joint venture of Greek companies was awarded the construction contract for the City of Dreams Mediterranean casino resort Integrated Casino Resort Cyprus Ltd. (ICR Cyprus) awarded Tuesday the concession for the construction of what would be the Republic [...]