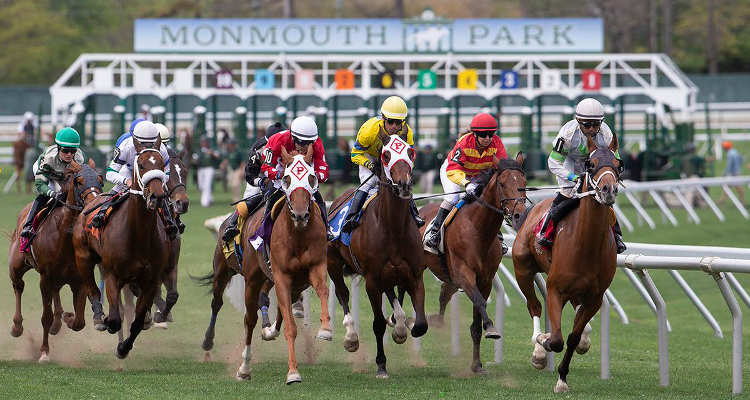 Yesterday reportedly saw both houses of the New Jersey Legislature unanimously pass a proposed legislation that would allow the eastern state's casinos and racetracks to offer single-game wagers on a wide range of collegiate and professional sports.
According to a report from The Record newspaper, the legislation was introduced by Ronald Dancer, a Republican member of the New Jersey General Assembly, after last month saw the United States Supreme Court invalidate the previous Professional and Amateur Sports Protection Act (PASPA) federal prohibition.
The newspaper reported that the legislation is now awaiting the signature of Democratic Governor, Phil Murphy, and would permit sports aficionados over the age of 21 to place wagers at any of the state's racetracks and casinos including the Monmouth Park Racetrack, which is eager to begin offering the new service as soon as possible.
"I'm ready to go but I still want to get the Governor's okay [as] he's the head guy in this state," Dennis Drazin, Chief Executive Officer for Monmouth Park Racetrack operator Darby Development, reportedly told The Record.
The newspaper detailed that the legislation would also require land-based sportsbetting operators to hand over 8.5% of their proceeds to the state while an additional 1.25% levy is to be earmarked for use by host municipalities and counties or the Meet AC marketing campaign.
The Record reported that the legislation, which was passed only two days after Delaware began accepting single-game wagers at its three casinos, would moreover legalize online sportsbetting including via mobile devices one month following the commencement of land-based services with all of these remote operations subsequently taxed at 13%.
However, the newspaper reported that the new legislation would forbid punters from wagering on high school sporting contents or on any collegiate event taking place in New Jersey while furthermore prohibiting the Golden Nugget Atlantic City from offering bets on games from the National Basketball Association (NBA). The Record explained that this latter provision was inserted due to the fact that the venue's owner, Texas billionaire, Tilman Fertitta, from Houston-based Landry's Incorporated, also controls the professional basketball league's Houston Rockets franchise.
Finally, the newspaper reported that, as written, the legislation would not see professional sports leagues such as the National Football League and Major League Baseball awarded with 'integrity fees,' which they had asked for to help police possible match-fixing. Ralph Caputo from the New Jersey General Assembly purportedly called these requests 'hypocrisy to the fullest extent,' due to the fact that many of these groups had fought the state for years in order to maintain the status quo.
New Jersey lawmakers unanimously pass fresh sportsbetting legislation

was last modified:

June 8th, 2018

by

From the United States, the National Collegiate Athletic Association (NCAA) has reportedly announced that it might consider implementing a number of new policies on sportsbetting for venues wishing to sponsor some of its future championship events. [...]

Since May of 2018, the United States gambling industry has seen some major changes. It was at that time that the United States Supreme Court decided to overturn the Professional and Amateur Sports Protection Act (PASPA), allowing each state the ability to [...]
This week allegedly watched a senior member of the North Carolina Condition Senate introduce legislation that could see legalized sportsbetting on a wide array of professional and collegiate events debut at the southern country as soon as the summer. [...]