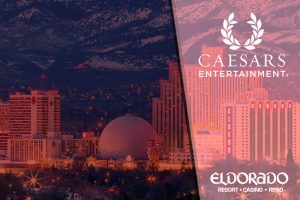 Caesars and Eldorado are reportedly exploring a merger that could create a $9 billion casino and hospitality powerhouse
US gaming and hospitality operators Caesars Entertainment Corp. and Eldorado Resorts Inc. are holding early talks of a potential merger, Reuters reports citing unnamed sources familiar with the matter.
News about a possible tie-up between the two companies are being brought as Caesars' largest stakeholder – New York billionaire investor Carl Icahn – is pressuring the Las Vegas hotel and casino behemoth to merge or sell itself.
According to sources who asked not to be named because of the confidential nature of the matter, Caesars is providing limited financial information to Eldorado, which has begun due diligence on a potential merger of the two operators.
Eldorado has not made a binding offer yet, it has become known. Sources also said that there is no certainty that the ongoing discussions would result in a transaction.
Eldorado Resorts owns and operates 26 properties across 12 US states. Most recently, the company acquired fellow gaming and hospitality operator Tropicana Entertainment namely from Mr. Icahn's Icahn Enterprises in a $1.85 billion deal. Tropicana runs casino properties in New Jersey, Indiana, Nevada, Louisiana, Mississippi, and Missouri.
Caesars currently owns more than 50 properties across 14 US states and five countries outside the United States. The company's main operating unit emerged from a lengthy and complex bankruptcy in the fall of 2017, after failing to erase a $25 billion debt. As of December 2019, Caesars' long-term debt stood at around $9 billion.
Previous Merger Talks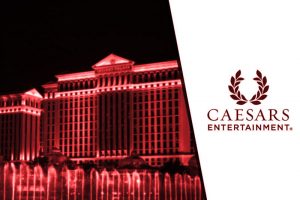 It is believed this is not the first time Caesars and Eldorado Resorts are exploring a merger. According to previous reports, the two companies discussed the opportunity last fall, but merger talks eventually fell through without an offer being made.
News also broke last fall that Texas billionaire Tilman Fertitta was interested in combining Caesars with his own, smaller, gaming and hospitality empire, Golden Nugget. Caesars eventually rejected Mr. Fertitta's takeover bid, but reports emerged last month that the businessman has not given up hope for a tie-up with the Las Vegas giant.
As mentioned above, Mr. Icahn has become Caesars' largest stakeholder. The businessman has been raising his stake in the company over the past few months. According to a GuruFocus report, the activist investor's holding in Caesars currently stands at around 20.88% after the most recent purchase of shares of the casino operator.
Mr. Icahn has secured board representation in Caesars' Board of Directors after the company agreed to appoint three new members who were named by the businessman. The billionaire investor could name a fourth member if Caesars fails to appoint a new CEO within a 45-day period after the recently announced signing of an agreement with Mr. Icahn.
The businessman is pushing the company to merge or sell itself as he believes this is the "best path forward for the company" and the best opportunity to create shareholder value. Mr. Icahn also wants a say in the selection of a new Caesars CEO. The company's current chief, Mark Frissora, is due to step down in April. Mr. Icahn has reportedly recommended Affinity Gaming CEO Anthony Rodio as the successor to the company's outgoing top executive. Mr. Rodio was previously CEO of Tropicana.
According to sources, Caesars has a shortlist of candidates for the CEO position and has informed Mr. Icahn that it is willing to consider his recommendation, as well.
Follow us on Facebook and Twitter to stay up to date on the day's top casino news stories.
Related Articles
Skrill Microgaming Casinos
Related News
Carl Icahn Stake in Casino Giant Caesars Keeps Growing
Caesars Trims Corporate Workforce to Cut Annual Costs
Carl Icahn Further Increases Stake in Caesars
Carl Icahn Becomes Caesars' Largest Shareholder; Company Owners Halve Stake

New York billionaire investor Carl Icahn keeps growing his Bet at Las Vegas Resort and casino giant Caesars Entertainment Corp., as he's pressing the company to merge with a rival operator or Market itself GuruFocus mentioned earlier this week that [...]

Quezon City casino project puts Philippine gambling regulator and City Council at odds over whether residents should be allowed to gamble A legal dispute between the Philippine gambling regulator and Quezon City officials over a proposed casino in the [...]

Bethlehem planning officials approve change of the ore crane sign of Sands Bethlehem ahead of the casino's sale to Wind Creek Hospitality The Bethlehem Planning Commission gave Thursday the green light to a proposed plan for a change of the iconic [...]