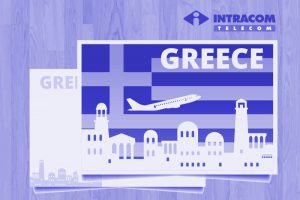 Greek gambling giant Intralot and local IT and telecom holding Intracom have denied reports about their potential merger, news outlet Kathimerini reported Friday
In separate but practically identical statements published late last week, the two companies said that merger rumors did not "correspond to reality." According to those rumors, a mega-merger of Intralot and Intracom was under discussions. The transaction aimed to restore the gambling group's foothold after it lost an important concession in neighboring Turkey.
It should also be noted that Intralot had a shaky start of the year with the drop of the nominal value of its bond and the recent downgrading of its credit rating.
Intralot and Intracom share the same founder and majority shareholder – Greek business mogul Sokratis Kokkalis. Mr. Kokkalis stepped in as the new CEO of the gambling company early this month, replacing Antonios Kerastaris. The now former Chief Executive of the Greek gaming, betting, and lottery group departed after Intralot lost its bid to continue providing sports betting technology to Turkey's state-owned operator Iddaa.
Rumors about a potential tie-up between Intralot and Intracom emerged after the attempted reorganization of the telecom and the recent recovery of the two companies share prices, Kathimerini notes.
In practically identical filings with the Athens Exchange, the two companies said that they always report immediately any information that could affect their shares, as required by Greek law.
Intralot's Losing Bid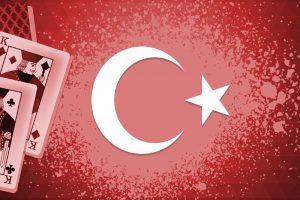 Intralot lost its concession to supply betting technology to Turkey's only authorized sports betting operator, the state-run Iddaa. A joint venture between gaming and betting technology giant Scientific Games and local business conglomerate Demirören Group won the concession instead.
The loss of the Turkish concession resulted in the departure of Intralot's then CEO, Mr. Kerastaris. Further corporate restructuring could be expected as the Greek gambling company has lost one of its strategic assets.
Intralot, in partnership with Turkish telecom Turkcell, has powered Iddaa's sports betting operations since 2004. The Greek company said last November that it would celebrate its 15th anniversary of Turkish operations with strategic expansion of its local unit Inteltek that would see the establishment of a new technology hub.
It is to be seen how big exactly would be the impact of the loss of the Turkish concession. Intralot has previously said that its Turkish joint venture with Turkcell generates nearly 40% of corporate revenues.
On a brighter note, the Greek gambling company hass pointed out that it would still have significant presence in Turkey through its Bilyoner online sports betting joint venture, in which it holds a 50.01% majority stake.
Follow us on Facebook and Twitter to stay up to date on the day's top casino news stories.
Related News
D.C. Council Passes Sports Betting Bill, Gives Betting Contract to Intralot
Tom Little Steps Down as INTRALOT USA Chief Executive
Tatts Group Confirms Interest in INTRALOT's Australian Business
INTRALOT Extends Partnership with Pacific Online System Corporation

Caesars and Eldorado are reportedly exploring a merger that could create a $9 billion casino and hospitality powerhouse US gaming and hospitality operators Caesars Entertainment Corp. and Eldorado Resorts Inc. are holding early talks of a potential [...]

New York billionaire investor Carl Icahn keeps growing his Bet at Las Vegas Resort and casino giant Caesars Entertainment Corp., as he's pressing the company to merge with a rival operator or Market itself GuruFocus mentioned earlier this week that [...]

Quezon City casino project puts Philippine gambling regulator and City Council at odds over whether residents should be allowed to gamble A legal dispute between the Philippine gambling regulator and Quezon City officials over a proposed casino in the [...]