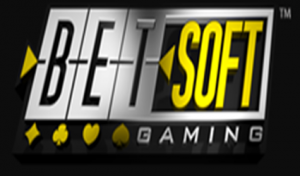 Continuing their leading presence in Curacao, Betsoft Gaming has announced a new deal with Jumba Bet, a customer-focused portal in the region. The new partnership includes the casino adding Betsoft content that is licensed in the jurisdiction including titles from the popular Slots3 series. Over time, additional content will be added, which will allow the players of Jumba Bet to enjoy the new innovations created by the software company.
Top-Rated Online Casino:
Having launched two years ago in 2016, Jumba Bet is an online casino with an upbeat atmosphere. Players can choose from over 130 slot games at the site, one with a jungle-inspired theme. With the new deal, members of the brand will soon have even more content to enjoy.
According to an article from the supplier…
The company's Marketing Director, Annamaria Anastasi, commented on the new deal by stating: "Jumba Bet has built its name on brand identity and trust, and this combination has seen them become one of the fastest-growing casinos in the market. We are thrilled to be able to help Jumba Bet sustain that pace of growth, providing its players with an uncompromising experience across a broad range of different games."
Consistency and Quality Across Devices:
The goal of Jumba Bet is to choose content providers who offer consistency as well as quality via various devices. According to Patrick Duncan of Jumba Bet, the brand is one of the fastest-growing in the industry and they want to offer their players the best and most innovative games. They choose Betsoft due to their HTML5 content suite as it fit perfectly for the type of experience they want to provide their players.

On the heels of a similar content agreement with multinational business, River iGaming, and leading creator of mobile-friendly online casino games and 3D slots, Betsoft Gaming, has now partnered with international sportsbook, Bethard [...]

The Carnival in Rio de Janeiro is a festival that takes place each year and is considered to be the largest carnival in the world. Each day, as many as two million people hit the streets in celebration. Top online gaming developer, Betsoft Gaming, [...]

After releasing new, back-to-back online slot titles, developer of innovative casino games for desktop and mobile, Betsoft Gaming, has extended its global reach via a strategic supply deal with Spanish platform provider, R. Franco Digital. The [...]