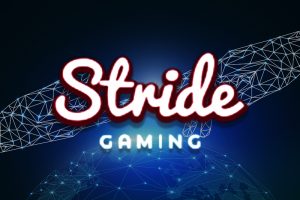 Stride Gaming is considering a sale as part of an ongoing strategic growth review, the online casino and bingo operator revealed today
UK-based online gambling group Stride Gaming confirmed today that it has been reviewing a number of strategic options for its future growth, including a potential sale of the company.
Stride's announcement arrived a day after The Times reported that the company has put up itself for sale. The gambling group confirmed that portion of the news outlet's article, but also clarified in its statement from earlier today that it had been fined once by the UK Gambling Commission in recent months, not twice as inferred by The Times.
The UK gambling regulator slapped a £7.1 million fine on Stride's subsidiary Daub Alderney for failing to provide the customer protection standards required under the terms of its UK license.
Stride is the online gambling group behind the Lucky Pants Bingo, Kitty Bingo, and Regal Wins Casino brands, among others. The company has a major presence in the online bingo sector of the UK, holding an 11% share of that lucrative market that is worth around £2.8 billion a year.
The group is listed on AIM and its market cap stands at nearly £85 million at press time.
Stride said in today's statement that it is reviewing the possibility to participate in industry consolidation through a sale of the company. It pointed out that there was no offer made for the online gaming group at the moment and that there was no certainty that should an offer be made, the board would pursue it.
Stride's statement read further that the company would remain primarily focused on "winning and retaining mass market, recreational customers onto its bingo and casino sites." The company has hired banking and asset management group Investec to assist it with its review and with any potential offers made.
Other Growth Options
The UK-licensed gambling group further pointed out that its review of growth opportunities is not limited to a sale. Stride is also considering the implementation of a "more aggressive UK and international organic expansion strategy."
Expansion of the gambling company's operations through acquisition in the UK or across international markets is, too, among the options reviewed by Stride's board, it became known today. The group said that it wants to take advantage of the disruption in the online gaming space that has been prompted by fiscal and regulatory changes.
Last but not least, Stride said that its board has remained confident in the company's ability to navigate successfully through ongoing "fiscal and regulatory market pressures" and to leverage its unique structure to capitalize on "significant growth opportunities" in the ever-changing UK gambling market.
Stride's board expects to report on the progress of its review ahead of announcing interim financial results for the period ending February 28, 2019.
Follow us on Facebook and Twitter to stay up to date on the day's top casino news stories.
Related News

Quezon City casino project puts Philippine gambling regulator and City Council at odds over whether residents should be allowed to gamble A legal dispute between the Philippine gambling regulator and Quezon City officials over a proposed casino in the [...]

Bethlehem planning officials approve change of the ore crane sign of Sands Bethlehem ahead of the casino's sale to Wind Creek Hospitality The Bethlehem Planning Commission gave Thursday the green light to a proposed plan for a change of the iconic [...]

The owner of Atlantic City's Showboat is getting closer to completing the first step in the casino license awarding process The New Jersey Casino Control Commission will Monday consider a statement of compliance petition filed by the owner of the [...]