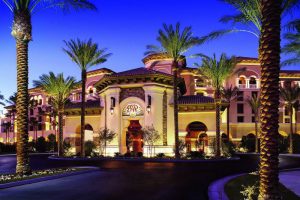 The casino company files the latest legal challenge in a year-long unionization battle after being ordered to negotiate with the union
Nevada casino operator Station Casinos appealed earlier this week a ruling from the National Labor Relations Board (NLRB), which ordered the company's Green Valley Ranch to negotiate a contract with the Culinary union.
Station was given up to December 31 to appeal the decision. The NLRB issued its ruling this past Monday, ordering the casino operator to "bargain with the union as the exclusive collective-bargaining representative" of workers.
Green Valley Ranch is a hotel and casino resort located in Henderson, Nevada. The property's gaming floor features 2,262 slot machines and 48 table games. Its hotel has nearly 500 hotel rooms.
The effort for the unionization of Green Valley Ranch workers began over a year ago. Back in November 2017, in a two-day election supervised by the Labor Relations Board, as many as 730 staff members voted in favor of union representation by Culinary Local 226 and Bartenders Union Local 165.
Station has been disputing the results of the vote for months. Earlier this year, the company filed a complaint, arguing that the Culinary Union engaged in "unfair campaign practices" after the November unionization election. Station also submitted an appeal to the NLRB this past spring, asking for a review of the certification of the November 2017 vote. The board denied that request for review as it did not present substantial issues.
Latest Appeal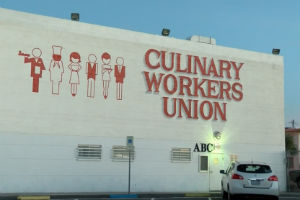 In a ruling dated November 26, 2018, the NLRB wrote that by failing and refusing to recognize and negotiate with the Union "as the exclusive collective bargaining representative of employees", Station has engaged in "unfair labor practices." The board also ordered the company to cease and desist from failing and refusing to recognize and bargain the terms of unionization of its employees at Green Valley Ranch.
As mentioned earlier, the company was given up to December 31 to appeal the ruling. It filed its appeal in the District of Columbia circuit of the US Court of Appeals in Washington this past Thursday.
In its latest appeal, Station reiterated its point that the union "engaged in objectionable conduct" during he unionization campaign. The company also admitted that it has refused to enter negotiations.
Commenting on the latest developments, Culinary Union Secretary-Treasurer Geoconda Arguello-Kline said that the union urges Station to "recognize their workers' voices and votes at Green Valley Ranch" and commence contract negotiations immediately.
Station, which is the third largest private-sector employer in Southern Nevada, has waged over the past several months similar legal challenges against the unionization effort at its Palms Casino Resort in Las Vegas. Workers at that property approved unionization during an April 2018 vote.
Follow us on Facebook and Twitter to stay up to date on the day's top casino news stories.
Related News

Resorts World Las Vegas owner sells $1 billion bond to finance its construction; property on track for late 2020 opening Two subsidiaries of Malaysian casino and hospitality giant Genting Bhd priced on Tuesday $1 billion senior notes to fund the [...]

Top-level Wynn Resorts employees concealed key information about former boss Steve Wynn when the company was applying for a Boston casino license Wynn Resorts executives intentionally concealed sexual misconduct allegations against the company's [...]

A joint venture of Greek companies was awarded the construction contract for the City of Dreams Mediterranean casino resort Integrated Casino Resort Cyprus Ltd. (ICR Cyprus) awarded Tuesday the concession for the construction of what would be the Republic [...]