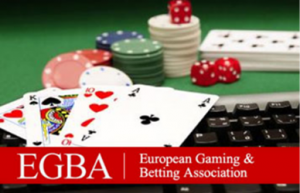 In keeping with its commitment to provide a safer online gaming environment, iGaming group MRG, formerly known as Mr Green, has joined the European Gaming and Betting Association (EGBA).
The Swedish company has invested heavily in its Green Gaming corporate social responsibility (CSR) program, which aims to provide its customers with in-depth insights into their gambling behavior.
According to the Thursday press release…
The Brussels-based EGBA promotes responsible gambling, sustainable regulation and player safety, with its members representing upwards of 20 million EU customers.
With its new membership, MRG will now join all EGBA members and be audited on its compliance with the CEN Workshop Agreement on Responsible Remote Gambling Measures.
Chief Executive Officer for MRG, Per Norman, said…
"MRG shares EGBA's view that the industry must work closer together to create a safe and reliable European digital environment for online gaming players.
"Green Gaming has been a core of our strategy since the foundation of the Group and we are enthusiastic about contributing to the development of more Green online gaming services across Europe."
Further proving its commitment to Green Gaming, last year MRG launched a predictive gaming tool which allows its customers to see their betting history, gambling behavior and spending habits. Through the unique tool, players have the ability to obtain a clearer perspective into their own risk behavior, while simultaneously allowing the operator to better detect when playing has gone from healthy to risky.
Secretary General for EGBA, Maarten Haijer, added…
"We are very pleased that MRG has joined the EGBA family and we look forward to working closely together with them towards an open, well-regulated market for online gaming in the EU and EEA.
"MRG brings a strong profile of responsibility, and together we will work towards developing attractive regulated markets that are capable of channelling consumers and providing a high level of consumer protection. It's an exciting but challenging time for European operators and we are pleased that reputable operators like MRG recognise the benefits of working closer together through the EGBA in order to meet these challenges."
After receiving its Danish casino license at the end of December 2017, Malta-headquartered MRG recently obtained its Sportsbook license in Denmark enabling it to now offer Mr Green's full portfolio in the Danish market.

Danish fantasy sports operator, Swush.com, has announced that interest in last summer's 2018 FIFA World Cup helped to push local interactions with its soccer-themed Holdet.dk online social game beyond all expectations. Fantasy fun: According to an [...]

Fresh from looking at last week's ICE London extravaganza at which it premiered quite a few new titles and online casino games and software company Microgaming has announced the signing of a deal which will see its creations provided to players in [...]

Only a few days after launching its new 3888 Ways of the Dragon video slot and British online casino games and software innovator, iSoftBet, has now announced that it has received a license for the newly-regulated Swedish iGaming market. Wealth of [...]