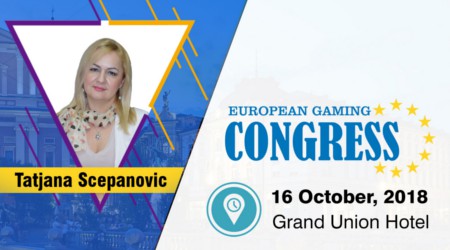 Montenegro features several amazing casinos. Best ones are on the Montenegrin Coast. When it comes to online gambling, well it's a different animal.
Online gaming has been legal in Montenegro since October, 2011, and the Games of Chance Administration, the main gaming authority, started issuing online gaming licences in January, 2012.
To attract more investors, the Government of Montenegro made the procedure simple with minimum capital requirements imposed. Operators who get an online gaming licence in Montenegro can offer all forms of entertainment including slots, sports betting, Poker and other card games, live casino as well as other web-based games of chance. The only form of entertainment that is excluded is lottery.
A licensing package costs are between €25,000 for the first year while the renewal of the licence costs €15,000. An income tax rate is 9%.
There are certain advantages of getting an online gaming licence in Montenegro and one of them is that is allows operators to cater to the international market. However, when it comes to players' interests, some of these advantages can be perceived as disadvantages.
During the inaugural edition of European Gaming Congress, Ms Tatjana Scepanovic will share her insights and give her expert opinion about the gambling industry in Montenegro and its potential investment opportunities.
READ THIS
Jeremy Kleiman on U.S. Gambling Market Opportunities at CEEGC 2018 in a special IMGL MasterClass
Tatjana will join Zoran Puhač (European Organization for Gaming Law -EOGL) in the "Highlighting the Balkans and Southeast Europe" panel discussion, a panel in which more speakers will be announced soon.
About Tatjana Scepanovic:
Tatjana holds degrees of Bachelor of Economy and Specialist in Marketing Management. I have been involved in the field of the games of chance since 2001, and I have been serving as Secretary General of Montenegro Bet since 2012. In addition to my engagement as the Secretary General, I also perform tasks of accounting, tax consulting, financial forensics and other areas related to the successful and legal operation of the company in general. In addition to promoting socially responsible organising of the games of chance, as the Secretary General I actively participate in following the legal regulations as well as in the drafting of proposals that can result in the improvement of the business environment.
Montenegro Bet is a representative association of the biggest organisers of the games of chance in Montenegro. The Association is a full-fledged member of the EUROMAT and EOGL, and in addition to being a member of all relevant Montenegrin business associations, it is recognised as being the first organisation to apply the principles of socially responsible organising of the games of chance in Montenegro.
READ THIS
KamaGames Release The KamaGames Token
Make sure you register your seat in time to benefit of the great lineup of speakers that will share their knowledge for operators and industry connected companies about France, Spain, Italy, Malta, Portugal, Slovenia, Austria, Croatia, Serbia, Montenegro, Greece, Bosnia and Herzegovina, Liechtenstein, Monaco, Netherlands and Belgium.
The inaugural edition of European Gaming Congress which will be held on the 16th of October at the Grand Union Hotel in Ljubljana and will bring together industry experts from all over Europe and create a platform which will enable both networking and learning at the highest quality.
You can view the full agenda on the following link.
Full detail about the event can be found on the official website of the event: https://europeangamingcongress.com/
Make sure you grab your seat as the seats are limited to 100 registrants!
Register here!
About the organizer, European Gaming Media and Events (formerly EEGMedia/EEGEvents):
European Gaming Media and Events is a leading media and boutique event organizer company in the European Union which produces the prominent conferences in the region such as CEEGC (Central and Eastern European Gaming Conference), Prague Gaming Summit, Mare Balticum Gaming Summit, European Gaming Congress and VIGE (Vienna International Gaming Expo).
The live events/conference division is in charge of organizing boutique style executive gaming events that focus on bringing inside information from the top gaming experts in the European Union and beyond. Their first event was held in Budapest on the 19th of September 2016. Since then the team have implemented more destinations into their event portfolio.
In short, they cover most areas of Europe with international events that serve the local and global industry, optimize networking opportunities and bring the hottest topics into scope.
The event destinations in 2019 will include a further expansion for the company in their quest to enter the Western European region and bring their expertise to produce local gaming events.
For more details about the calendar, agendas and locations, visit the Live Events/Conferences section on europeangaming.eu
Montenegro in the focus at the inaugural European Gaming Congress (EGC) with Tatjana Scepanovic (Montenegro Bet)
was last modified:
August 22nd, 2018
by

European Gaming Media and Events has announced its upcoming Prague Gaming Summit 2019 extravaganza is due to feature a special panel session exploring the many iGaming possibilities in the markets of Switzerland, Austria and Germany. The boutique gaming [...]

Boutique gaming event planner European Gaming Media and Events has hailed the 'huge achievement ' of the inaugural version of its European Gaming Congress (EGC) before detailing this the extravaganza's 2019 edition is to take place in [...]

The inaugural European Gaming Congress took place last month on the 16th of October in Ljublana and has recorded a significant success for European Gaming Media and Events. European Gaming Congress (EGC) is the newest conference in the portfolio of the [...]