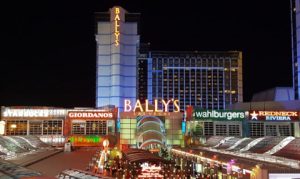 American casino giant Caesars Entertainment Corporation has announced that Mark Frissora (pictured) has decided to step down as its President and Chief Executive Officer from February 8 after four years in the roles.
Successor search begins:
The Las Vegas-headquartered firm detailed the exit via an official Thursday press release (pdf) while explaining that its Chairman, Jim Hunt, is now set to partner with four members of its compensation and management development committee as well as 'a nationally-recognized search firm' in order to find Frissora's successor.
Instrumental figure:
Caesars Entertainment Corporation is responsible for some 47 casinos in five nations including the iconic Bally's Las Vegas, Caesars Atlantic City and Harrah's Lake Tahoe properties and declared that Frissora had 'led a successful operational and financial transformation' tied to its successful emergence from bankruptcy proceedings early last year. It stated that the 61-year-old had also 'established a platform for future growth' after implementing strategies that have led to an almost $800 million rise in adjusted earnings.
Hunt's statement read…
"The board of directors thanks Mark for his instrumental role in leading the company through a challenging period and setting Caesars Entertainment Corporation on a course for sustained long-term growth and value creation. Under Mark's leadership, the company has significantly improved margins and profitability while simultaneously increasing customer and employee satisfaction. We are grateful for his leadership and numerous contributions and are optimistic for the future."
Significant moves:
During Ohio-born Frissora's time at its helm, Caesars Entertainment Corporation proclaimed that it had renovated approximately 70% of its hotel rooms and engineered 'various organic and inorganic growth initiatives' such as this summer's around $1.6 billion acquisition of Centaur Holdings. It acknowledged that it had moreover 'significantly deleveraged its balance sheet and simplified its capital structure' during the period while reducing its annual fixed charges including interest expenses by about $1.4 billion.
Frissora's statement read…
"I have been privileged to lead this iconic company and am proud of all that our team has accomplished. Together, we navigated a complex restructuring process. We have improved our margins significantly and created enterprise value that enabled the successful reorganization of our Caesars Entertainment Operating Company subsidiary. I am confident that the company is well positioned to thrive and grow in the future. I am committed to maintaining stability and operating discipline during this transition."

To assist further its foray into the provision of single-team sportsbetting services, American daily fantasy sports operator DraftKings Incorporated has hired veteran sector specialist Johnny Avello (pictured) to function as its new Operations Director. [...]