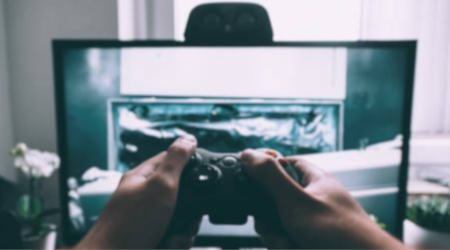 The UK Gambling Commission is set to investigate the "blurred line" between video games and gambling with regulators around the world.
There are growing concerns about children's exposure to gambling through third-party websites and in-game "loot boxes", containers in games carrying virtual mystery items, also known as "skins". These items include weapons or currency, which can be purchased with real money or obtained through gameplay.
A survey conducted in the UK last year discovered that 11% of children aged between 11 and 16 had engaged in "skin betting" – gambling in-game items on unlicensed websites to try to win
cash.
15 European gambling regulators and the Washington State Gambling Commission have signed a joint declaration in the light of the potential risks to children. The regulators stated that they would "thoroughly analyse" the design of video games. Game providers are urged to ensure that features such as loot boxes comply with national gambling laws.
"We are increasingly concerned with the risks being posed by the blurring of lines between gambling and other forms of digital entertainment such as video gaming," said the coalition.
The Gambling Commission has been rigorously enforcing compliance with gambling laws and regulations in the UK and fined several online casinos including Leo Vegas for failings relating to misleading advertising and the handling of customers at the end of their self-exclusion period. There is a website with a list of casino sites that are in full compliance with UKGC's requirements and safe to play at for UK players.
READ THIS
Betsson Group release Nolimit City games
There have been a lot of controversies related to skin betting, loot boxes, social casino gaming and the use of gambling-themed content within video games for quite some time now. According to the UK Gambling Commission, loot boxes do comply with existing gambling laws since the items inside cannot be cashed out and are only used within the game they are intended for. Nevertheless, the growth of secondary markets such as skin betting websites may change the nature of loot boxes.
"Where in-game items that are derived from loot boxes can be readily exchanged for cash, the loot boxes themselves are likely to fall within the definition of gambling," said the spokesperson.
"The greater the availability, scale and sophistication of secondary markets where the in-game items can be sold the stronger the case becomes that the in-game items are articles of money
or money's worth."
The coalition will prioritise a crackdown on unregulated third-party websites offering illegal gambling of items and contents linked to popular video games. It is calling on game developers
to help facilitate the crackdown.
"There is more that some parts of the video games industry can do to prevent these illegal websites from exploiting their platforms," said the spokesperson of the UK Gambling Commission.
READ THIS
Yggdrasil Gaming releases Hanzo's Dojo slot
"In terms of what we can do, we will continue to take appropriate action to close illegal websites that come to our attention. We will also continue to challenge the video games industry, advertising platforms, and payment providers to ensure they cut off the oxygen to unlicensed gambling websites or those who provide opportunities to cash-in in-game items."
In 2017, the UK Gambling Commission successfully prosecuted two people regarding FUTgalaxy, an unregulated website that offered the illegal betting of currency from FIFA
Ultimate Team.
Loot boxes and other in-game monetisation of popular video games have recently become an industry staple. Due to rising development costs and evolving player habits, game developers are looking to offer games as a "service", providing regularly updated content over an extended period.
Gambling Commission Joins Forces with other Regulators to Investigate Video Game Gambling
was last modified:
September 19th, 2018
by

Casino bonus is among the biggest reason people are heading towards online gambling over land-based casinos. There are many types of bonuses available at the various online casinos which frequently cause misunderstandings, confusion, and unnecessary [...]

The European Gaming and Betting Association (EGBA) has suggested the Norwegian government to introduce new regulations to enable foreign gaming companies to operate in the country, arguing that the current system is "not sustainable". [...]