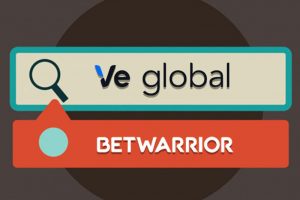 The former head of tech company Ve Global is reportedly courting investors in a bid to raise $100 million to boost his brand new online gambling venture
Morten Tonnesen, who took over the reins of former tech unicorn Ve Global after its crash and burn in 2017, is now spearheading an online gambling project, the Press Association has reported.
Mr. Tonnesen is no stranger to the world of gambling. Prior to his role at Ve Global, he had served as the Group Head of Marketing for online poker giant PokerStars.
Mr. Tonnesen's brand new online gambling business will focus on the provision of online sports betting and casino gaming services. Come this summer, the operation will initially target the online gambling markets of the UK, Germany, Spain, and Bulgaria as well as Latin America. It is also understood that it will consider expansion into the US betting and gaming space at a later stage.
Branded BetWarrior, Mr. Tonnesen's business promises to take online gambling to the next level and to provide customers with "the right balance of fun, adrenaline and challenge in a safe and healthy environment."
BetWarrior's website lists another PokerStars alumnus as the business' co-founder. Former PokerStars Group Marketing Director José Del Pino is, too, part of the establishment of the new online gambling business. Mr. Del Pino had led PokerStars' expansion across the lucrative Latin American market as well as the US.
Machine Learning and Artificial Intelligence at the Core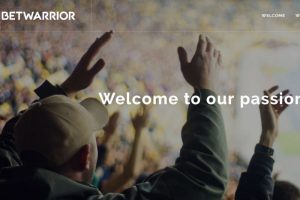 BetWarrior is based in Barcelona, as per its official website. It aims to combine leading sports betting and casino products into a "the best mobile product."
Explaining what BetWarrior really is, Mr. Tonnesen says on the business' website that it is a product that:
customises itself to the individual player using machine learning and artificial intelligence is the norm in more and more industries. We aim to be the first to really deliver this in e-gaming and lead the future development of the sector
Online casino games are expected to go live this summer. BetWarrior's CEO is reportedly seeking to raise $100 million to finance acquisitions of tech providers, sports news companies and smaller online gaming and betting operators.
Mr. Tonnesen's business interests also extend to the vibrant world of cryptocurrencies. He has prominently been involved in several ICOs, including CasinoCoin, the digital currency designed for the regulated online gaming industry, and chiliZ, the digital currency for sports entertainment platforms spearheaded by Media Sports & Entertainment founder Alexandre Dreyfus. It is to be seen whether Mr. Tonnesen's interest in crypto will manifest itself in his new online gambling venture and in what way.
Follow us on Facebook and Twitter to stay up to date on the day's top casino news stories.
Related News

Quezon City casino project puts Philippine gambling regulator and City Council at odds over whether residents should be allowed to gamble A legal dispute between the Philippine gambling regulator and Quezon City officials over a proposed casino in the [...]

Bethlehem planning officials approve change of the ore crane sign of Sands Bethlehem ahead of the casino's sale to Wind Creek Hospitality The Bethlehem Planning Commission gave Thursday the green light to a proposed plan for a change of the iconic [...]

The owner of Atlantic City's Showboat is getting closer to completing the first step in the casino license awarding process The New Jersey Casino Control Commission will Monday consider a statement of compliance petition filed by the owner of the [...]