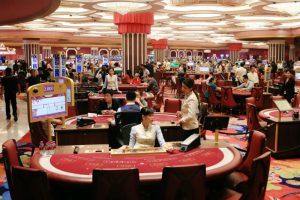 Macau lawmakers continue debate on draft legislation aiming to bar casino workers from entering gambling venues outside work hours
A specially appointed inspector will conduct random checks on Macau casino staff as part of a recently proposed draft legislation that aims to ban workers employed in the city's gambling industry from entering casinos outside work hours.
The decision about the appointment of an inspector who would perform those random checks was announced earlier today after a meeting of the Macau Standing Committee, during which the ban and details about its enforcement were discussed.
The inspector will be appointed by Macau's casino regulator, the Gaming Inspection and Coordination Bureau, and will be tasked with the responsibility of performing random checks at the city's casinos. The inspector will also have to report on any casino workers that have been found to be breaching the new ban when and if it is enforced.
Ho Ion Sang, Chairman of the First Standing Committee, told local media on Wednesday that other third-party reports could too be conducted. Several other measures would also be implemented as part of the casino staff ban, including the opening of a 24-hour telephone hotline and the distribution of promotional materials to inform casino staff about the campaign.
The proposed ban will be tabled to Macau's Legislative Assembly where it is expected to be reviewed in detail in December.
54,000 Casino Workers to Be Affected by the Ban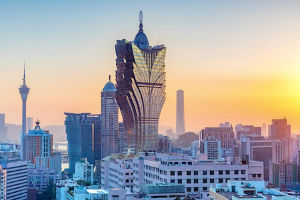 The draft legislation proposing casino staff to be banned from casino outside work hours first emerged this past summer. Macau lawmakers said back then that the legislation aimed to prevent workers at the city's gambling venues from being overexposed to gaming and potentially become gambling addicts.
Aside from people employed at Macau's casino floors, that is dealers and gaming machine workers, the ban will also affect cashiers, public relations workers, food and beverage staff, and security and cleaning personnel. It is believed that a total of 54,000 people will be affected by the prohibition, if it gains the necessary support in Macau's Legislature.
It has also become clear during previous meetings regarding the proposed draft legislation that around 8,000 workers at junket operators will, too, be added to the list of those the ban would affect, if enforced.
While the legislative piece has already gained support from a number of lawmakers, there have also been legislators who have questioned the effectiveness of the recently proposed restrictions. According to Angela Leong On Kei, a local lawmaker and Chairwoman of casino operator SJM Holdings, the implementation of the ban would face challenges of different nature, as casino companies would not be able to detect workers that are employed at rival companies.
If the draft legislation passes the Legislative Assembly, it will be published in Macau's Official Gazette. It will then come into force one year after its publication.
Follow us on Facebook and Twitter to stay up to date on the day's top casino news stories.
Related News

Resorts World Las Vegas owner sells $1 billion bond to finance its construction; property on track for late 2020 opening Two subsidiaries of Malaysian casino and hospitality giant Genting Bhd priced on Tuesday $1 billion senior notes to fund the [...]

Top-level Wynn Resorts employees concealed key information about former boss Steve Wynn when the company was applying for a Boston casino license Wynn Resorts executives intentionally concealed sexual misconduct allegations against the company's [...]

A joint venture of Greek companies was awarded the construction contract for the City of Dreams Mediterranean casino resort Integrated Casino Resort Cyprus Ltd. (ICR Cyprus) awarded Tuesday the concession for the construction of what would be the Republic [...]