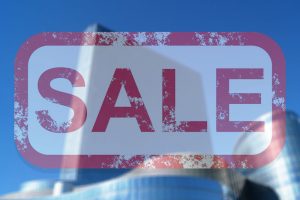 Ocean Resort Casino is changing hands amid persistent reports that it is threateningly close to facing a repeat of its previous financial woes
The property's current owner, Colorado-businessman Bruce Deifik, confirmed Thursday that the property was in the process of being purchased by an outside investor just six months after its opening and less than a year after being acquired by Mr. Deifik himself.
The unnamed investor plans to inject $70-million for property renovations to help the resort boost its performance, which has been less than satisfactory since its launch. Ocean will use the funds to open a new buffet, add rooms and suites, and upgrade its casino floor.
The deal needs approval from New Jersey gaming regulators. If it receives the necessary go-ahead, the property's new owner and further information about their plans for its future will be disclosed. Mr. Deifik will retain a non-controlling interest in Ocean after the sale is finalized.
Ocean Resort Casino was one of two casino resorts to open doors on the legendary Atlantic City Boardwalk on June 27, the other being the former Trump Taj Mahal, now Hard Rock Hotel & Casino Atlantic City. However, Ocean, formerly Revel, failed to keep up with its rivals and its gaming revenue remained near the bottom of the city's gambling pack.
In the period between June and November, the last month the New Jersey Division of Gaming Enforcement has published revenue report for, August was the only month in which Ocean's slot and table game revenue did not lag that of its fellow Boardwalk casinos.
Financial Woes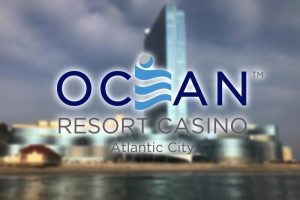 Ocean has a history of financial troubles. The property first swung its doors open as Revel Atlantic City back in 2012. Its original owners invested $2.4 billion into its glazed facade and multiple facilities. However, they could not turn it into a profitable casino resort, despite the massive investment.
Revel, together with four other Boardwalk properties, fell victims to the weak Atlantic City casino market and were forced to close doors. Revel, in particular, was shuttered in September 2014. It was purchased by Florida developer Glenn Straub the following year for a tiny fraction of its original cost. Mr. Straub revealed ambitious plans to reopen the resort and turn it into a successful business. However, Revel never managed to reopen its doors under his management.
Mr. Straub eventually sold the property to Mr. Deifik early in 2018 for $200 million. The Colorado businessman invested another $200 million, promising to mend the mistakes made by the failed resort's original management and finally create a profitable operation out of its glitzy exterior and interior.
However, according to recent reports, Ocean might once again be struggling financially. It has emerged that there have been two outstanding construction liens against the property, collectively demanding $1.1 million. At least four such liens had been filed but were discharged, Atlantic County records show.
A former partner at Ocean's HQ2 nightclub was the first to break the news that Mr. Deifik might have been looking for buyers for the ailing property. In December, Joseph Morrissey, the nightclub's ex-manager, filed a lawsuit against Mr. Deifik in the New York County Supreme Court, claiming that Ocean's owner had purposefully not disclosed the plaintiff's ownership interest in a loan agreement with JP Morgan. The lawsuit went on that Mr. Deifik was trying to eliminate anyone with ownership interest in the property that might hamper its future sale. Mr. Morrissey had his contract with Ocean's owner terminated in the summer of 2018.
Follow us on Facebook and Twitter to stay up to date on the day's top casino news stories.
Related News

Quezon City casino project puts Philippine gambling regulator and City Council at odds over whether residents should be allowed to gamble A legal dispute between the Philippine gambling regulator and Quezon City officials over a proposed casino in the [...]

Bethlehem planning officials approve change of the ore crane sign of Sands Bethlehem ahead of the casino's sale to Wind Creek Hospitality The Bethlehem Planning Commission gave Thursday the green light to a proposed plan for a change of the iconic [...]

The owner of Atlantic City's Showboat is getting closer to completing the first step in the casino license awarding process The New Jersey Casino Control Commission will Monday consider a statement of compliance petition filed by the owner of the [...]