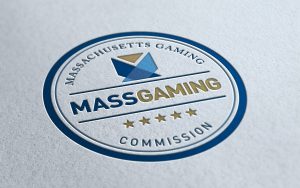 Nevada lawsuit filed by Mr. Wynn hampers the publication of Massachusetts Gaming Commission's probe into multiple sexual allegations against the businessman
The Massachusetts Gaming Commission has completed its probe into the multiple sexual harassment allegations leveled against Las Vegas casino billionaire Steve Wynn, it became known during a Thursday meeting of the regulatory body.
However, the commission will not release its report based on the investigation before its legal team assesses a recent ruling by a Nevada judge that blocks the publication of any of the regulator's findings.
David Mackey of Anderson Kreiger, a Boston-based firm that represents the commission in the Nevada court, said on Thursday that he is to receive a written version of the judge's ruling and that MassGaming investigators will assess it and discuss what should be removed from the report. Gaming Commission Executive Director Ed Bedrosian said that work on the probe was otherwise finalized.
MassGaming launched its probe into Mr. Wynn last January, just days after the Wall Street Journal published a report detailing multiple sexual misconduct and sexual harassment allegations made by former and current employees of Wynn Resorts against the casino mogul. Mr. Wynn is the founder of the Las Vegas gaming and hospitality giant and served as its CEO and Chairman up until February 2018. The disgraced businessman has repeatedly denied any sexual harassment allegations brought up against him.
In November, Mr. Wynn filed a legal motion in the Clark County District Court against the Massachusetts Gaming Commission, its chief investigator, Karen Wells, and Wynn Resorts. The embattled billionaire argued that his company gave the gaming regulator's investigative team documents that violated attorney-client privilege.
MassGaming planned to release its findings in December, but Clark County District Court Judge Elizabeth Gonzalez temporarily blocked the publication of the commission's report, saying that she wanted all involved parties to provide their comments on the matter and more evidence before she made a final decision.
Earlier this month, Judge Gonzalez extended the ban, saying that she was "limiting what the state of Massachusetts can rely upon, share or utilize", until she decided whether the information contained in MassGaming's report was indeed privileged.
Regulator Considers Next Steps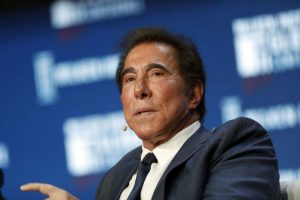 Commissioners briefly discussed their next actions during their Thursday meeting and are expected to further discuss the matter at a Tuesday executive session. Lawyers representing the regulatory body in the Nevada court are to provide suggestions for further legal strategies.
Mr. Mackey said Thursday that he believed it was not appropriate for a Nevada court to be exercising power over a Massachusetts government agency. He presented his case before Judge Gonzalez last week.
Over the course of its investigation, MassGaming tried to collect evidence on whether Wynn Resorts had any previous knowledge of the allegations against its top official and how it responded to those. The Commission is looking to determine whether the Las Vegas company is suitable to hold a casino license in Massachusetts.
Wynn Resorts is currently building a $2.6-billion integrated resort in the city of Everett in the Greater Boston area. Company representatives said earlier this week that the luxury property is 90% complete and on track to open doors in late June. However, depending on the findings of MassGaming's investigative team, the gaming operator could lose its license to operate the casino resort.
Follow us on Facebook and Twitter to stay up to date on the day's top casino news stories.
Related News

Melco Resorts & Entertainment has become the first casino resort operator to join a brand-new initiative that aims to reduce the use of plastics worldwide Melco announced today that it has become a signatory to The New Plastics Economy Global [...]

NetEnt ramps up preparations for its entry in Pennsylvania's online gambling market with a conditional license from regulators NetEnt has obtained a conditional license from the Pennsylvania Gaming Control Board to provide its online casino content [...]

Caernarvon Township officials gave Tuesday unanimous approval to Penn National Gaming's plans for the development of a Category 4 casino in the area, despite opposition from residents Penn National submitted its application for a license for the [...]