MassGaming voted to settle lawsuit with Steve Wynn to clear way for publication of Wynn Resorts suitability probe findings
The Massachusetts Gaming Commission voted on Wednesday to reach a settlement with embattled casino boss Steve Wynn that will hopefully remove all legal obstacles before the publication of the regulator's report on the suitability of Wynn Resorts to operate the Encore Boston Harbor resort.
Mr. Wynn sued last November the Gaming Commission and Wynn Resorts in a Nevada court, arguing that his former company improperly communicated information to the Massachusetts regulator that violated attorney-client privilege.
The Gaming Commission requested to obtain that information as part of its investigation into sexual harassment allegations against Mr. Wynn leveled by former and current Wynn Resorts staff members. The regulator launched its probe shortly after the publication of the Wall Street Journal's detailed report about a decades-long pattern of sexual misconduct and sexual harassment by Mr. Wynn.
The commission's investigative team also looked into whether Wynn Resorts hid information about the alleged sexual harassment incidents during a suitability review conducted back in 2013 before the Las Vegas company was granted its license to operate a casino resort in the Greater Boston area.
A settlement between Mr. Wynn and the Gaming Commission would clear the way for the regulator to receive the report compiled by its team of investigators and to move forward with its decision whether Wynn Resorts is suitable to operate the Encore Boston Harbor integrated resort. The property is slated to open doors in June in the city of Everett, near Boston.
The Uncertainty of Protracted Litigation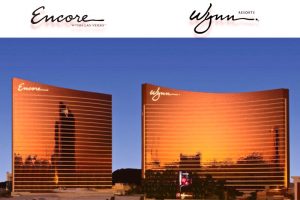 The Nevada judge charged with Mr. Wynn's lawsuit against the Massachusetts Gaming Commission scheduled a hearing on the issue for March 4. The disgraced businessman, who last February stepped down from his post as CEO of Wynn Resorts and sold his stock in the company he founded, is seeking to permanently block the release of MassGaming's findings.
However, the regulator voting to reach a settlement with Mr. Wynn could change the course of the lawsuit. Commission spokeswoman Elaine Driscoll told the Boston Herald on Wednesday that yesterday's vote "eliminates the uncertainty of protracted litigation" and allows for "a robust, public review of its investigatory findings." The regulatory body did not provide information about the terms of the agreement with Mr. Wynn.
News emerged last week that Sterling Suffolk Racecourse, which was among the bidders for the Greater Boston casino license, has filed amended claims to its lawsuit from last fall against Wynn Resorts. Sterling argues that the license awarding process was marred by a "number of improprieties" and that then Commission Chair Stephen Crosby lobbied for the Boston casino resort to be built in Everett where Wynn Resorts bought a portion of land owned by a long-time friend of the regulator back in 2012.
Follow us on Facebook and Twitter to stay up to date on the day's top casino news stories.
Related News