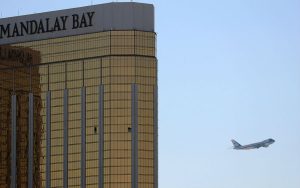 Las Vegas casino giant MGM Resorts International is suing over 1,000 victims of last year's Mandalay Bay mass shooting in a bid to avoid liability claims, local news outlet Las Vegas Review-Journal reports.
The company has filed lawsuits in Nevada and California courts arguing that it should not be held liable for the October 1 incident, which involved a lone gunman carry out the deadliest mass shooting in America's contemporary history. On October 1, 2017, Stephen Paddock opened fire from his suite on the 32nd floor of Mandalay Bay into a crowd that was attending the Route 91 Harvest open-air music festival. Paddock fired a rapid barrage of bullets into more than 22,000 concert-goers to kill 58 and wound more than 500. He then shot himself just ahead of police arrival.
MGM owns both the Mandalay Bay casino resort and the Route 91 Harvest festival venue. In its federal court lawsuits, the company argued that any claims against it "must be dismissed" as under a 2002 federal act, it had no liability to victims of the mass shooting.
MGM claimed that it was protected from liability under the 2002 law as the company was using anti-terrorism technology to prevent or respond to any form of mass violence. According to the gaming and hospitality giant, the company it had hired to oversee security at the Route 91 music festival could not be held liable as it had obtained the necessary certifications from the Department of Homeland Security for protection and responding to any act of mass violence and destruction. MGM further pointed out that the liability protection extended to itself as it had hired the security firm.
October 1 Shooting Not Act of Terrorism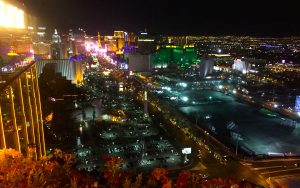 Responding to the lawsuits, Las Vegas attorney Rober Eglet told media that the grounds presented by MGM were "obscure" and were on the verge of unethical. Mr. Eglet has been representing some of the victims of the October 1 shooting.
The act cited by MGM in its lawsuits was adopted a year after the 9/11 attacks and included a number of protections from liability. Under the legal piece, any act of mass destruction, major loss, and injury was defined as terrorism.
Here it is important to note that the October 1 shooting was not defined as an act of terrorism by the FBI as Paddock's motive has remained unidentified which has presented the case from being solved. The FBI identifies terrorism as an act of violence that is triggered by extreme ideologies of racial, political, religious, or environmental nature.
MGM is not seeking money damages from the victims of the shooting. The company pointed out that it only wanted to be cleared of liability and that years of litigation would not be of the best interest of the victims.
Related News

Resorts World Las Vegas owner sells $1 billion bond to finance its construction; property on track for late 2020 opening Two subsidiaries of Malaysian casino and hospitality giant Genting Bhd priced on Tuesday $1 billion senior notes to fund the [...]

Top-level Wynn Resorts employees concealed key information about former boss Steve Wynn when the company was applying for a Boston casino license Wynn Resorts executives intentionally concealed sexual misconduct allegations against the company's [...]

A joint venture of Greek companies was awarded the construction contract for the City of Dreams Mediterranean casino resort Integrated Casino Resort Cyprus Ltd. (ICR Cyprus) awarded Tuesday the concession for the construction of what would be the Republic [...]