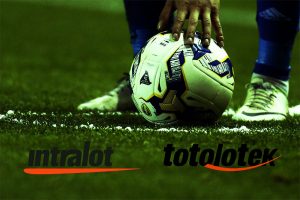 Intralot sells Polish business to focus on US expansion; Gauselmann Group secures entry into Poland's sports betting market
Greek gambling group Intralot today announced that it has entered into an agreement to sell its Totolotek SA sports betting business to the Gauselmann Group's subsidiary Merkur Sportwetten GmbH.
Totolotek is a fully owned subsidiary of Intralot that operates in Poland's regulated gambling market. The operation has been present in the country for nearly three decades and provides sports betting services at 260 retail locations and online. Totolotek currently employs more than 560 people.
Intralot said in a press release from earlier today that the agreement for the purchase of shares has been concluded and that they are only waiting for regulatory clearance to complete the transaction. The purchase price was not disclosed.
News about Intralot offloading its Polish business arrive shortly after the company lost its sports betting concession in Turkey, one of the company's key markets.
Commenting on the sale of Totolotek, Intralot's CFO Andreas Chryssos said that the move was in line with its strategy to disinvest from non-core markets and focus its attention on its strategic markets, including the USA. Mr. Chryssos went on to say that the transaction "will create value for all involved parties."
Polish Expansion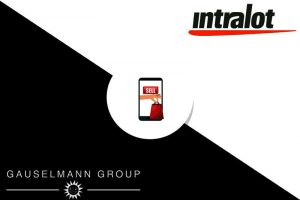 The Gauselmann Group will extend its footprint to the Polish sports betting market when the deal gets the necessary regulatory approval. The group is one of the largest gambling operators in Europe and has been consistent in its strategy to pursue expansion across multiple regulated markets. Its subsidiaries currently operate in a number of jurisdictions, including its homeland, Germany, as well as in Austria, Denmark, and Belgium.
Commenting on the latest addition to their portfolio of betting brands, Merkur Sportwetten CEO Niko Steinkrauß said today that sports betting is extremely popular in Poland and that "for many football fans it's an essential part of a good match." The acquisition of Totolotek comes as an important part of their growth strategy, the executive added, and would earn them another core market.
Totolotek CEO Adam Lamentowicz said that they are delighted to gain a strong strategic partner and are looking forward to a further growth with Merkur Sportwetten and the Gauselmann Group.
As mentioned earlier, Totolotek is licensed to operate retail sports betting as well as to provide digital gambling services in the recently reorganized Polish gambling market.
The sale of Totolotek marks another important event in a busy month for Intralot. Earlier in March, the Greek gambling powerhouse announced the departure of Antonios Kerastaris as group Chief Executive Officer. Intralot's founder and majority stakeholder – Greek businessman Sokratis Kokkalis – stepped in to replace Mr. Kerastaris.
The departure of Intralot's ex-boss came after the company lost its Turkish sports betting concession last month to a joint venture between Scientific Games and Turkish conglomerate Demirören Group. The Greek gambling group has powered Turkey's state-owned sports betting operator Iddaa since 2004.
Follow us on Facebook and Twitter to stay up to date on the day's top casino news stories.
Related Articles
Pros and Cons of Martingale Casino System
Related News
Intralot and Intracom Dismiss Merger Rumors
D.C. Council Passes Sports Betting Bill, Gives Betting Contract to Intralot
Polish Finance Ministry to Access Internet Users Data to Crack Down on Illegal Gambling
iPoker Network Bids Polish Players Farewell

Resorts World Las Vegas owner sells $1 billion bond to finance its construction; property on track for late 2020 opening Two subsidiaries of Malaysian casino and hospitality giant Genting Bhd priced on Tuesday $1 billion senior notes to fund the [...]

Top-level Wynn Resorts employees concealed key information about former boss Steve Wynn when the company was applying for a Boston casino license Wynn Resorts executives intentionally concealed sexual misconduct allegations against the company's [...]

A joint venture of Greek companies was awarded the construction contract for the City of Dreams Mediterranean casino resort Integrated Casino Resort Cyprus Ltd. (ICR Cyprus) awarded Tuesday the concession for the construction of what would be the Republic [...]