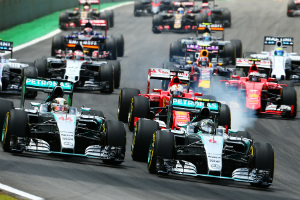 Formula One, the highest and most prestigious class of auto racing sports in the world, has surprisingly changed its years-long attitude towards sponsorship by bookies on Tuesday. The brand's owner, Liberty Media, announced it has signed a sponsorship and data rights deal with Interregional Sports Group and Sportsradar.
As part of the groundbreaking partnership, the first ever F1 betting offering will be created, allowing fans to place live bets on the competition. According to an official press statement, released Tuesday, the deal enables the development of in-play betting markets. For the first time in the history of Formula One, millions of people around the world will be able to wager easily on Grand Prix.
This is the first strategic partnership for Formula One and according to media reports in The Edge, the contract between Liberty Media and the two companies costs US$8 billion. The Financial Times estimates that the deal will be worth at least $100 million over the next five years. Interregional Sports Group (ISG), which is a London-based marketing agency, will grant betting partnership rights to various betting brands in regulated markets. This will include on-screen graphics, trackside signage, as well as digital integration with the social platforms of Formula One, the statement reveals.
Although the details of the deal are still unclear, ISG would make an upfront payment to Formula One and then, it would sell the access rights to gambling companies. The other company in the partnership is Sportsradar, a sports betting and data analyzing firm, headquartered in Switzerland. According to the press release, the company and its Fraud Detection System will provide assistance with the safety and integrity policies. It already works with various rights holders and helps them prevent and fight match-fixing. Some of these leagues are NBA, NHL, FIFA, World Rugby, ITF, UEFA, AFC, and more.
F1's First Betting Sponsorship Deal in 40 Years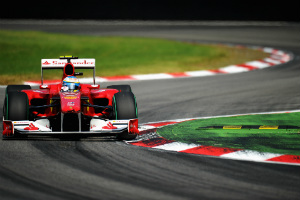 During Bernie Ecclestone's era, which continued for 40 years, the endorsement from betting companies was not allowed. Ecclestone who ran Formula One since the 1970's did not want the brand to be associated with gambling in order to preserve its glamorous image. Most sports, leagues, and teams, on the other hand, have signed multi-million sponsorship deals with sports betting and gambling companies over the years. Such partnerships have increased in value in recent years, earning fortunes to some of the most successful teams in the world.
The deal with ISG and Sportsradar will not only allow fans to place live bets but it will also enable advertisements to be displayed on electronic billboards track-side. Gambling brands will be flashed on the track and on-screen during televised races. After this partnership takes into effect, Formula One will become a lot like English football, for example. This season, 17 of all 24 Championship clubs and 9 of all 20 Premier League clubs are sponsored by sportsbooks, which names are clearly displayed on footballers' shirts.
The move is an important shift in the business strategy from what was practiced over decades under the previous owner. But it also comes in a time of controversy regarding the influence of gambling giants on sports groups and major sporting leagues. For this season, Formula One has 21 races which take place worldwide. Some of the countries where they are held, however, prohibit or restrict gambling ads during live broadcasts.
Related News

Resorts World Las Vegas owner sells $1 billion bond to finance its construction; property on track for late 2020 opening Two subsidiaries of Malaysian casino and hospitality giant Genting Bhd priced on Tuesday $1 billion senior notes to fund the [...]

Top-level Wynn Resorts employees concealed key information about former boss Steve Wynn when the company was applying for a Boston casino license Wynn Resorts executives intentionally concealed sexual misconduct allegations against the company's [...]

A joint venture of Greek companies was awarded the construction contract for the City of Dreams Mediterranean casino resort Integrated Casino Resort Cyprus Ltd. (ICR Cyprus) awarded Tuesday the concession for the construction of what would be the Republic [...]