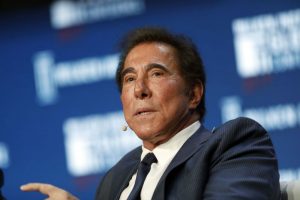 A former Wynn Resorts shareholder seeks damages, claims Steve Wynn sexual harassment scandal devalued his shares in the Las Vegas casino giant
It has been more than ten months now since the publication of a Wall Street Journal report detailing a decades-long pattern of sexual misconduct by Steve Wynn, but lawsuits against the disgraced casino mogul, the company he founded, executives, and current and former board members have kept piling.
The Las Vegas Review-Journal reported earlier this week that the latest such lawsuit was filed on November 27. A former Wynn Resorts shareholder is now suing the company, Mr. Wynn, and other involved individuals, alleging that the sexual harassment accusations against the businessman devalued the plaintiff's stock.
Mr. Wynn, Wynn Resorts CEO and President Matt Maddox, former Wynn executive Kim Sinatra, five former and four current board members were all named in the lawsuit.
Robert Bruce Bannister filed the lawsuit in Clark County District Court on November 27. Mr. Bannister claimed that the defendants violated their fiduciary duties. His lawsuit read that Mr. Wynn "engaged in a pattern of sexual harassment and abuse" and actively concealed his behavior, thus violating "the company's policies and codes as well as various laws and regulations."
Of the other defendants, the lawsuit read that they "knowingly, intentionally, and fraudulently violated […] their fiduciary duties of good faith, fair dealing, loyalty, due care, candor, and oversight as a result of the misconduct." Mr. Bannister also claimed that executives and members of the board of directors failed to act properly to protect the company and instead took actions to protect Mr. Wynn.
The former shareholder's lawsuit seeks damages, punitive damages against Mr. Wynn in excess of $15,000, and all expenses.
The embattled businessman stepped down from his CEO and Chairman at the company posts in February to be replaced by Mr. Maddox. Mr. Wynn and Wynn Resorts face multiple lawsuits in relation to the sexual misconduct allegations leveled against him.
Probe in Massachusetts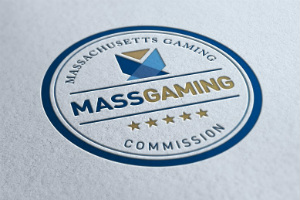 The Massachusetts Gaming Commission launched a probe into the allegations against Mr. Wynn almost immediately after the publication of the Wall Street Journal report in January. The gaming regulator has been collecting evidence on whether Wynn Resorts had any knowledge of those allegations, how it responded to those, and whether it was suitable to operate a casino in Massachusetts.
The Las Vegas gaming and hospitality giant is currently building a $2.4-billion integrated resort in the Greater Boston area, but it seemed at one point that its license could be in danger due to the sexual harassment scandal.
The Gaming Commission initially planned to reveal the results from its probe later this month, but a Clark County District Court Judge has temporarily blocked the release of the regulator's report. Mr. Wynn filed two legal complaints to the Nevada court last month, arguing that Wynn Resorts had communicated privileged information to MassGaming in relation to its probe and that he did not want that information to be made public.
Clark County District Court Judge Elizabeth Gonzalez said last month that she wanted to hear more arguments whether the information communicated was indeed privileged. A date for a hearing has not been determined yet.
Follow us on Facebook and Twitter to stay up to date on the day's top casino news stories.
Related News

Resorts World Las Vegas owner sells $1 billion bond to finance its construction; property on track for late 2020 opening Two subsidiaries of Malaysian casino and hospitality giant Genting Bhd priced on Tuesday $1 billion senior notes to fund the [...]

Top-level Wynn Resorts employees concealed key information about former boss Steve Wynn when the company was applying for a Boston casino license Wynn Resorts executives intentionally concealed sexual misconduct allegations against the company's [...]

A joint venture of Greek companies was awarded the construction contract for the City of Dreams Mediterranean casino resort Integrated Casino Resort Cyprus Ltd. (ICR Cyprus) awarded Tuesday the concession for the construction of what would be the Republic [...]