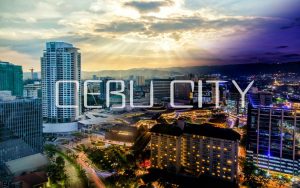 A Cebu City official has revealed that a planned ground-breaking ceremony for an PHP18-billion casino resort would be held on August 25, despite a series of recent warnings from Philippine President Rodrigo Duterte that he would not permit the construction of any more properties of this kind in the country.
Local news outlet the Philippine Star reported on Monday citing Francisco Fernandez, Executive Assistant to the Cebu City Mayor, that the planned ground-breaking on the resort is on track to take place on August 25 and that businessman John Gokongwei, whose Universal Hotels and Resorts Inc. is developing the property, will himself attend the ceremony.
It was in March when Mr. Gokongwei introduced the PHP18-billion scheme for an integrated resort with a gaming floor. The businessman said back then that the property would occupy an 80,000-square-meter plot of reclaimed land in Cebu's South Road Properties.
Mr. Fernandez said on Monday that developers want to start work on the project as soon as possible and that they will submit applications to obtain the necessary approvals soon. It has become known earlier this year that a portion of the PHP18-billion investment that will be poured into the grand scheme would be spent on hiring workforce to build the hotel and casino complex. The Cebu City resort is expected to create around 5,000 jobs, according to initial estimates.
President Duterte Vows to Combat All Casino Expansion Attempts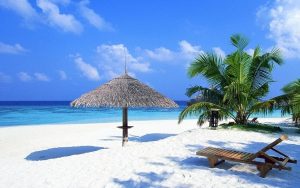 News about the upcoming ground-breaking of another casino resort arrive as President Duterte is raging against the multiple recent attempts of different gambling companies to set up business in the country.
Macau gaming and hospitality giant Galaxy Entertainment Group and its Philippine partner Leisure & Resorts World announced early this year plans for the construction of a $500-million casino resort on the island of Boracay.
The two companies bought a 23-hectare plot of land on the island, which is currently shuttered and undergoing environmental rehabilitation, and obtained a provisional gaming license from the Philippine Amusement and Gaming Corp. (PAGCOR), the Philippine gaming regulator. The future of the integrated resort project is uncertain, as President Duterte has said multiple times that there would be no casino gambling on Boracay.
In a separate round of news from the past several weeks, Landing Resorts Philippines Development Corp. broke ground on a proposed $1.5-billion integrated resort in Manila's Entertainment City. On the very same day ground-breaking took place, President Duterte said that he would block the mega-scheme. The country's top official also fired the entire board of Nayong Pilipino Foundation for agreeing on a land lease deal with Landing for the latter's resort that was "grossly disadvantageous" to the government.
Reports emerged on Monday that Landing has begun construction work, despite President Duterte's warnings that he would not authorize the construction of any more casino resorts in the country.
Related News

MassGaming can finally begin its review of a probe conducted by its in-house investigative team into sexual allegations against casino mogul Steve Wynn The Massachusetts Gaming Commission will today finally receive the report on the sexual misconduct [...]

Melco Resorts & Entertainment has become the first casino resort operator to join a brand-new initiative that aims to reduce the use of plastics worldwide Melco announced today that it has become a signatory to The New Plastics Economy Global [...]

NetEnt ramps up preparations for its entry in Pennsylvania's online gambling market with a conditional license from regulators NetEnt has obtained a conditional license from the Pennsylvania Gaming Control Board to provide its online casino content [...]