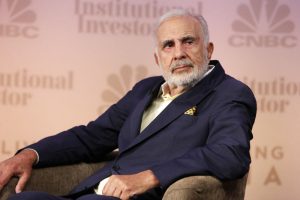 The billionaire investor is reportedly building a stake in Caesars less than a year after he sold Tropicana Entertainment
New York billionaire activist investor Carl Icahn is quietly building a stake in Las Vegas casino and hospitality giant Caesars Entertainment Corp., CNBC's David Faber reported on Friday, citing sources familiar with the matter.
It is still unknown how large Mr. Icahn's stake is and what his plans about Caesars involve. Neither the businessman, nor the gaming company have commented on the reports since those surfaced yesterday.
The billionaire investor is no stranger to the US land-based casino scene. In 2008, he invested in gaming and hospitality company Tropicana Entertainment. He eventually unloaded his holding in Tropicana last spring in a $1.85 billion deal that saw Eldorado Resorts and real estate investment trust Gaming and Leisure Properties pick up six of the company's eight casinos, including its marquee property Tropicana Casino & Resort Atlantic City.
In the spring of 2017, Mr. Icahn sold the then shuttered Trump Taj Mahal, another Atlantic City Boardwalk property, to Hard Rock International. The Florida-based gambling and hospitality company replaced the resort's iconic minarets with guitars and other rock'n'roll memorabilia and reopened it last summer as Hard Rock Hotel & Casino Atlantic City.
Tilman Fertitta Still Eying Caesars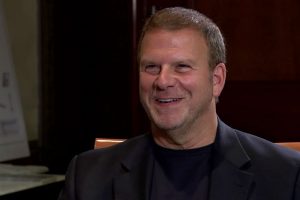 Reports about Mr. Icahn building a stake in Caesars emerged just a few months after the gaming company rejected a takeover offer made by billionaire casino owner Tilman Fertitta.
Back in October, Mr. Fertitta approached Caesars with a bid that valued the company at $13 per share. The merger deal would have seen an exchange of stock in Mr. Fertitta's hospitality company Landry's for shares in the casino giant. A later dutch tender of between $2 billion and $3 billion would have given Caesars shareholders an option to sell, people familiar with the matter revealed back then.
Among other businesses, Landry's includes Golden Nugget Casinos, Morton's steakhouses, and Bubba Gump Shrimp. It emerged that Mr. Fertitta's plans included adding some of his restaurant brands at Caesars locations. The businessman would have been CEO and Chairman of the combined entity as well as its largest shareholder, according to sources.
As mentioned earlier, Caesars rejected the bid, but sources familiar with Mr. Fertitta's business plans believe he is still interested in the gaming powerhouse.
According to a separate rounds of reports from late last year, Caesars and MGM Resorts International, another major Las Vegas gaming and hospitality company, might have engaged in merger talks. Those reports were quickly dismissed as untrue as a deal between the two companies would have effectively created a hotel room monopoly in Las Vegas and Atlantic City, something the Federal Trade Commission would probably not give the go-ahead to.
Follow us on Facebook and Twitter to stay up to date on the day's top casino news stories.
Related News

Greek gambling giant Intralot and local IT and telecom holding Intracom have denied reports about their potential merger, news outlet Kathimerini reported Friday In separate but practically identical statements published late last week, the two companies [...]

Caesars and Eldorado are reportedly exploring a merger that could create a $9 billion casino and hospitality powerhouse US gaming and hospitality operators Caesars Entertainment Corp. and Eldorado Resorts Inc. are holding early talks of a potential [...]

New York billionaire investor Carl Icahn keeps growing his Bet at Las Vegas Resort and casino giant Caesars Entertainment Corp., as he's pressing the company to merge with a rival operator or Market itself GuruFocus mentioned earlier this week that [...]