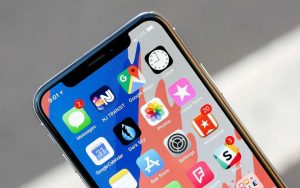 Apple has reportedly pulled thousands of gambling apps from its Chinese App Store after facing media backlash for failing to prevent Chinese customers from being exposed to banned content.
State-controlled media outlet China Central Television reported over the weekend that the US tech giant, which recently became the world's first trillion-dollar company, wiped at least 4,000 apps tagged with the keyword "gambling" on August 9 alone. Another 500 apps tagged with the keyword "lottery" are, too, believed to have been removed from the China-facing App Store.
In a statement from earlier today, Apple said that it has already removed "many apps and developers" that were trying to distribute illegal gambling content and that they are "vigilant" in their efforts to detect any such apps and stop their distribution across the App Store. The company refused to reveal how many apps it has pulled, but said that its move was part of its effort to show full compliance with Chinese regulations.
China is Apple's largest market, second only to the United States. The Asian country is also the company's main iPhone and iPad production base. This is not the first time the company has been trying to appease Chinese media and state regulators. Back in 2013, the tech giant had to apologize after facing heavy criticism from the China Central Television broadcaster for poor customer service standards. In 2017, Apple was compelled to remove hundreds of VPN apps after it found itself in the middle of massive media backlash for trying to circumvent Internet censorship rules.
China Not Impressed with Apple's Efforts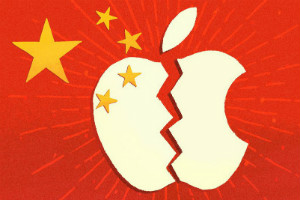 China has a long history of censorship and as it can be seen Apple has been a favorite target for several years now. In its comments on the tech giant's recent gambling and lottery apps purge, the state-run China Central Television did not seem very impressed with what has been achieved so far.
The broadcaster said that the company pulling multiple apps was not sufficient because the apps have already become available to a number of iPhone and iPad users as they have been downloaded and can still be used and even updated.
Apple said in its statement from earlier today that it has launched a review into the rules under which apps tagged as ones providing gambling and lottery offering should be distributed in different countries and economies.
News about Apple's Chinese App Store cleanup arrive shortly after it was reported that the tech giant has wiped a number of gambling-focused apps following the implementation of a new App Review policy. However, it emerged that the purge affected developers who had uploaded apps that had had nothing to do with gambling.
A few weeks ago, the company was forced to remove a number of gambling apps from its Norwegian App Store, following pressure from local gambling regulators. The state-run Norsk Tipping and Norsk Rikstoto are currently the only two operators authorized to provide gambling services in the Scandinavian country.
Related News

Resorts World Las Vegas owner sells $1 billion bond to finance its construction; property on track for late 2020 opening Two subsidiaries of Malaysian casino and hospitality giant Genting Bhd priced on Tuesday $1 billion senior notes to fund the [...]

Top-level Wynn Resorts employees concealed key information about former boss Steve Wynn when the company was applying for a Boston casino license Wynn Resorts executives intentionally concealed sexual misconduct allegations against the company's [...]

A joint venture of Greek companies was awarded the construction contract for the City of Dreams Mediterranean casino resort Integrated Casino Resort Cyprus Ltd. (ICR Cyprus) awarded Tuesday the concession for the construction of what would be the Republic [...]